Foundation Volunteer Corps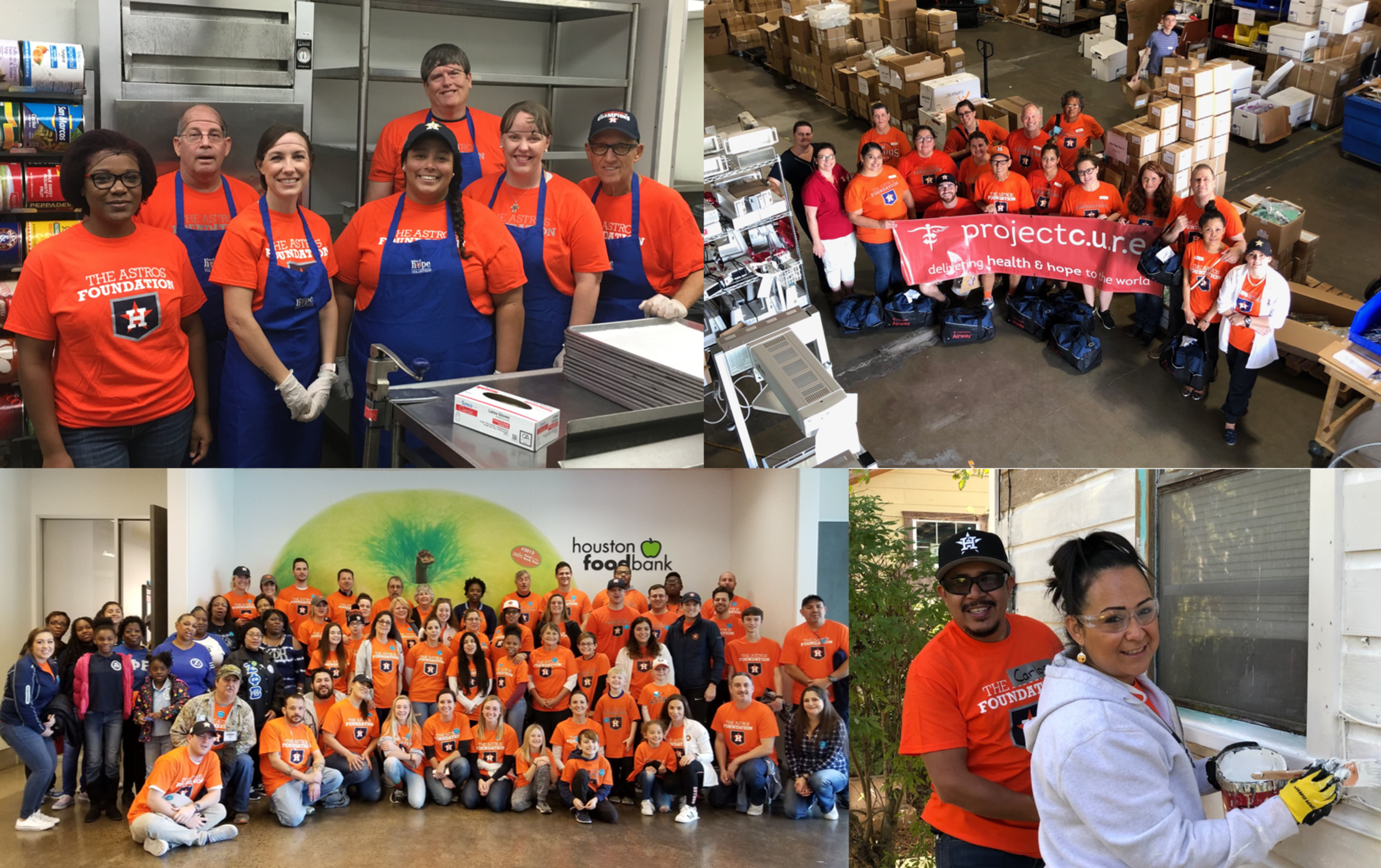 The Astros Foundation Wants YOU to Volunteer!
Thank you for your interest in joining the Astros Foundation Volunteer Corps in service to our community. Individual and Group opportunities are available to assist at Minute Maid Park as well as outside opportunities in the Greater Houston area. We want you as an MVP on our volunteer team! To receive updates and information regarding volunteer opportunities, please complete the volunteer form. Thank you!
Why volunteer with the Astros Foundation?
Make a positive impact in the Community! Join the Astros Foundation Volunteer Corps today!
Appreciation Incentives:
1

Event - Astros Foundation t-shirt

5 Events - Astros baseball cap

10

Events - 4 lower level tickets to a select Astros regular season home game

SUPER VOLUNTEERS

15 Events - Astros Foundation tote bag with Astros Foundation lapel pin
20 Events - 2 lower level tickets and certificate to watch pre-game batting practice from the field to a select game
40 Events - Custom Astros jersey
Opportunity to be selected as an MVP Volunteer, includes on-field recognition and 4 lower level tickets - This could be you!
Opportunity to participate in the Astros Foundation's volunteer appreciation events
Incentives are non-transferable. All dates are subject availability. Certificates/tickets must be redeemed within one year of receipt.
All volunteers must attend an annual orientation. Your service with the Astros Foundation Volunteer Corps is greatly appreciated. Thank you for stepping up to the plate to make a difference in our community!