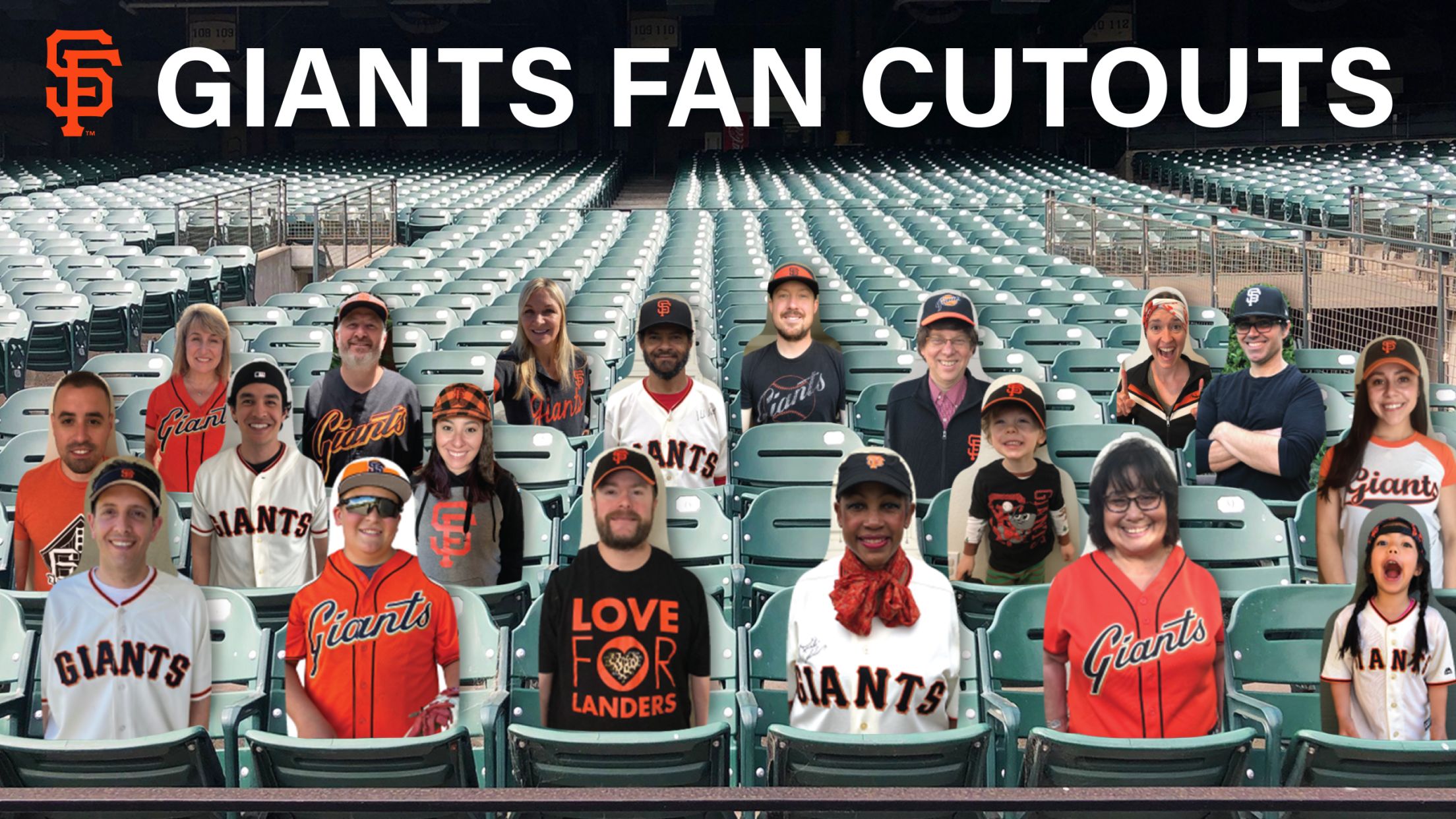 Giants Fan Cutouts, Your Opportunity to be in the Ballpark
Be in the ballpark this season – sort of. While fans can't attend games at Oracle Park in person, your image can still be in a seat! For $99, select a seat and upload a smiling photo of yourself wearing your Giants gear. Then look for yourself in the stands while watching Giants games on television.
At the conclusion of the 2020 season, you can take your cutout home! Your MLB authenticated game-used cutout will be available for pick up at Oracle Park (cutouts cannot be mailed).
Sit close to a Forever Giant or Celebrity Giants Fan
Giants celebrity fans and Forever Giants will be seated throughout the ballpark and fans will have a choice, when purchasing their cutout, to select a seat in the same section or as close as possible to their favorite celebrity or Giants alumni. Click here to see celebrities with seating sections.
Photo upload instructions will be emailed separately within one (1) business day after purchase.
Use our helpful Photo Submission Guide to take and upload the best photo. There are many ways to take a great cutout photo… and a few ways to not!
Cutouts will be installed in waves, depending on when your photo is uploaded. Refer to the FAQ for specific dates.
Order by 8/16 and Submit Your Photo by 8/17 to be in the ballpark by 9/4
All sales are final – no refunds