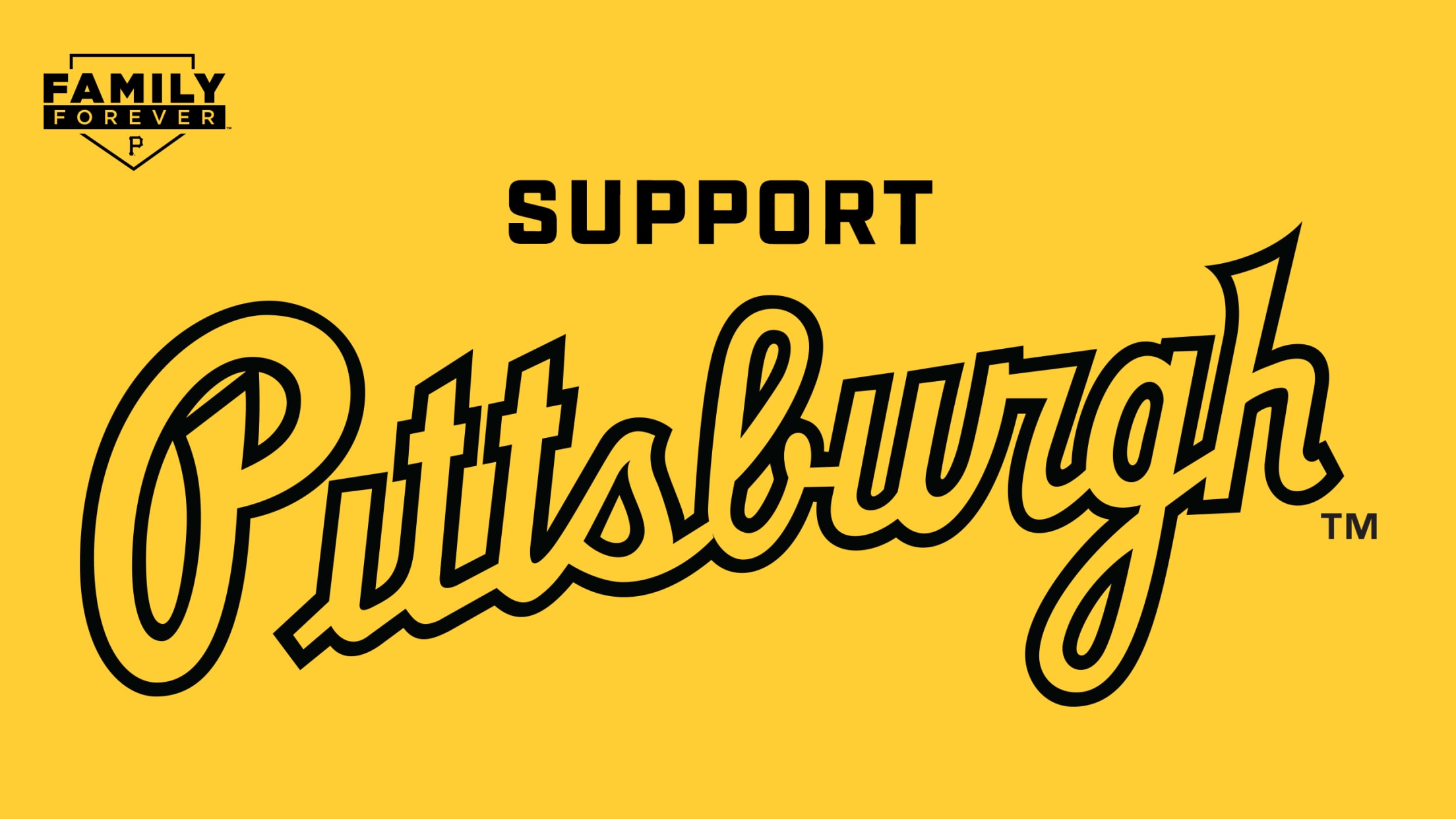 To show a commitment toward creating a stronger community, the Pirates in cooperation with our partners at PNC Bank, the North Side Chamber of Commerce and the African American Chamber of Commerce have selected several small businesses and non-profits to highlight throughout the season.
"We have said it before and we truly mean it. As Pittsburghers, we take pride in building each other up and helping where we can in times of trouble. That is what makes this community unique," said Pirates president Travis Williams. "This has been our directive since the beginning of the pandemic as we have bought from local small businesses and partnered with area non-profits to help provide for front line workers, the underserved and the community as a whole. Now as we look forward to continuing our efforts throughout the season, we are proud to work to use our reach to promote local small businesses and non-profits."


North Shore Tavern is Pittsburgh's premier destination for delicious food, cold beer, and love of all things baseball. Located on Federal Street directly across the street from PNC Park, North Shore Tavern is ideal for lunch, happy hour, or enjoying dinner and a drink before, during, or after events happening throughout the Downtown Pittsburgh area. Steak on a Stone, their signature menu item, has taken the North Shore by storm and delivers a unique dining experience sure to bring you and your favorite people back to visit in the future.

Located in the East End, RS Supply is a family owned business that carries an extensive line of paper products, janitorial supplies and PPE from the highest quality manufacturers. Representing an in-depth knowledge of products and their performance characteristics, RS Supply is able to address the unique needs of our customers. Our comprehensive line of products and solutions enhance customer productivity, efficiency and cost control. RS Supply has served Pittsburgh and its surrounding areas for over 15 years.
To support this small business, visit them at 6629 Hamilton Avenue. Website: rssupplyllc.com

Located on Pittsburgh's North Side, Wagsburgh strives to build healthy, lasting relationships through offering you products that will keep your pet healthy and happy for many healthy years to come. Wagsburgh also shares their knowledge of being a pet parent so it creates a strong and loving bond between you and your furry family. The brands Wagsburgh carries are designed to add nutrition to your pet's diet so they stay active and healthy for many years to come. Never compromising the quality of brands carried, Wagsburgh offers a nice selection to meet everyone's budget.
To support this small business, visit them at 632 East Ohio Street. Website: wagspgh.com

Since 2004, North Side based Priory Fine Pastries has been a place where local residents can come for a good cup of coffee and a delicious pastry. They're also a premier destination in Pittsburgh for wedding planners and couples planning for their big day, as well as businesses with large orders of unique, delectable cookies and cakes.

A part of the Hill District, Jerry's Pizzeria is a family owned pizza shop offering pizza, calzones, wedges, salads and pizza by the slice. Jerry's Pizzeria was built on the foundation of caring: caring about the food, caring about the customer and caring about the community.

The New Pittsburgh Courier, from its inception, has always sought to empower and encourage African Americans, whether it be socially, economically or politically. We are an award-winning publication that is a trusted source of information and news, as well as a respected platform for open discussion and debate on issues that are both timely and relevant, not only for the Black community, but the local community, as a whole. We remain dedicated to our community, our readers and our commitment to journalistic excellence.


Veterans Place is dedicated to ending homelessness among Veterans in the Pittsburgh region. They offer homeless Veterans a safe, supportive and regenerative environment as they gain the necessary skills to face real life challenges, secure permanent housing and lead productive and self-sufficient lives.

The Pittsburgh Pirates RBI (Reviving Baseball in Inner Cities) Program is part of the international MLB RBI program. Pirates RBI began in 1994 as part of the Roberto Clemente Foundation. Because of the program's growth and its need for additional resources, Pirates RBI became part of the Boys & Girls Clubs of Western Pennsylvania in 2003. The Boys & Girls Club provides Pirates RBI with the infrastructure and administrative services that are necessary for its success. It currently serves over 1,400 athletes in Pittsburgh and surrounding areas.
To learn more and support this initiative, visit bgcwpa.org.

Ranked in three successive performance reviews as one of the nation's highest performing affiliates, the Urban League of Greater Pittsburgh was founded in 1918 with the shared National Urban League mission of enabling African-Americans to secure economic self-reliance, parity and power, and civil rights. They ensure this mission is achieved locally through programming centered around youth education, economic empowerment, health and quality of life practices, civic engagement, and civil rights and racial justice enrichment.
To learn more and support this movement, visit ulpgh.org.

The mission of Latino Community Center is to empower, advocate with, and celebrate Latinos in Allegheny County. Their vision is a community in which all Latinos are valued and have equal and equitable access to the resources needed to thrive. In 2015, a comprehensive Latino Needs Assessment was conducted to determine the greatest needs for the Latino Community in Allegheny County. After completion of that assessment, the Allegheny Intermediate Unit (AIU) completed a strategic plan for the Latino Family Center to identify a service-delivery plan to address these needs. This process revealed a critical need for an adaptation of the Latino Family Center that would be a 501(c)(3) nonprofit organization with a majority Latino board of directors. In 2017, the Latino Community Center was established to fill this need and provide family and educational support services to Latinos in Pittsburgh. In July 2020, this transition process will be complete, and the Latino Community Center will become the fiscal agent of the Latino Family Center.

The mission of Lending Hearts is to provide emotional and social support to children and young adults with cancer and their families through unique activities and community outreach in surviving treatment and beyond. Their vision is a world where children and young adults living with cancer don't feel alone. Launched in 2020, the Young Adult Cancer Support program provides emotional and supportive care for young adults (up to age 39) living with or in remission from cancer. This network of resources and virtual services is available, free of charge, online.
To learn more and support their efforts, visit the young adult integrative wellness page at lendinghearts.org.

Humane Animal Rescue is one of the largest animal welfare organizations in Pennsylvania, providing services to tens of thousands of animals each year at our two shelters and wildlife rehabilitation center. Formed in 2017, Humane Animal Rescue is the result of a merger between the Animal Rescue League Shelter & Wildlife Rehabilitation Center (established in 1909) and Western Pennsylvania Humane Society (established in 1874), each with independently rich histories of serving our community's animals in need.