My A's Tickets: How to Redeem A's FlexTix
FlexTix Redemption for the 2021 season has ended. Check back to purchase FlexTix for the 2022 season.
Individual FlexTix vouchers can be redeemed for up to eight tickets per game. One voucher is equal to one individual ticket and must be redeemed for a single-game ticket to one of the remaining home games during the 2021 season.
How to redeem your A's FlexTix
Log in to your My A's Tickets account using your MLB.com username and password
On the left side of the screen, select "Vouchers"
Select the voucher package for which you are redeeming your FlexTix
Scroll to the bottom of the page and click REDEEM VOUCHERS
Select how many vouchers you would like to redeem for each individual game, then click "Redeem" (up to 8 vouchers can be redeemed per game)
Select the game for which you would like to redeem tickets
Once the Stadium Map pops up, choose a highlighted section in your seating area (Field, Plaza, or Bleachers), then select the best available seats in pods of two or four
Once seats have been selected, click "Add to Cart" and then proceed to place order
At this point, you may also choose to add prepaid parking for $30
Return to My A's Tickets and Vouchers to repeat for another game
Please Note: Vouchers, and tickets purchased using vouchers, may not be resold or otherwise distributed to individuals not associated with the ticket purchaser. The sale, attempted sale, or transfer of vouchers or tickets purchased through this offer in violation of this policy is prohibited. Violation of this policy may result in the revocation of certain or all tickets purchased.
Step-by-Step Visual Instructions
Managing Vouchers in MyTickets
To view, add, redeem, forward, or recall a voucher, select VOUCHERS from the MyTickets Home page.
MyTickets on Mobile Devices - Tap MENU, then VOUCHERS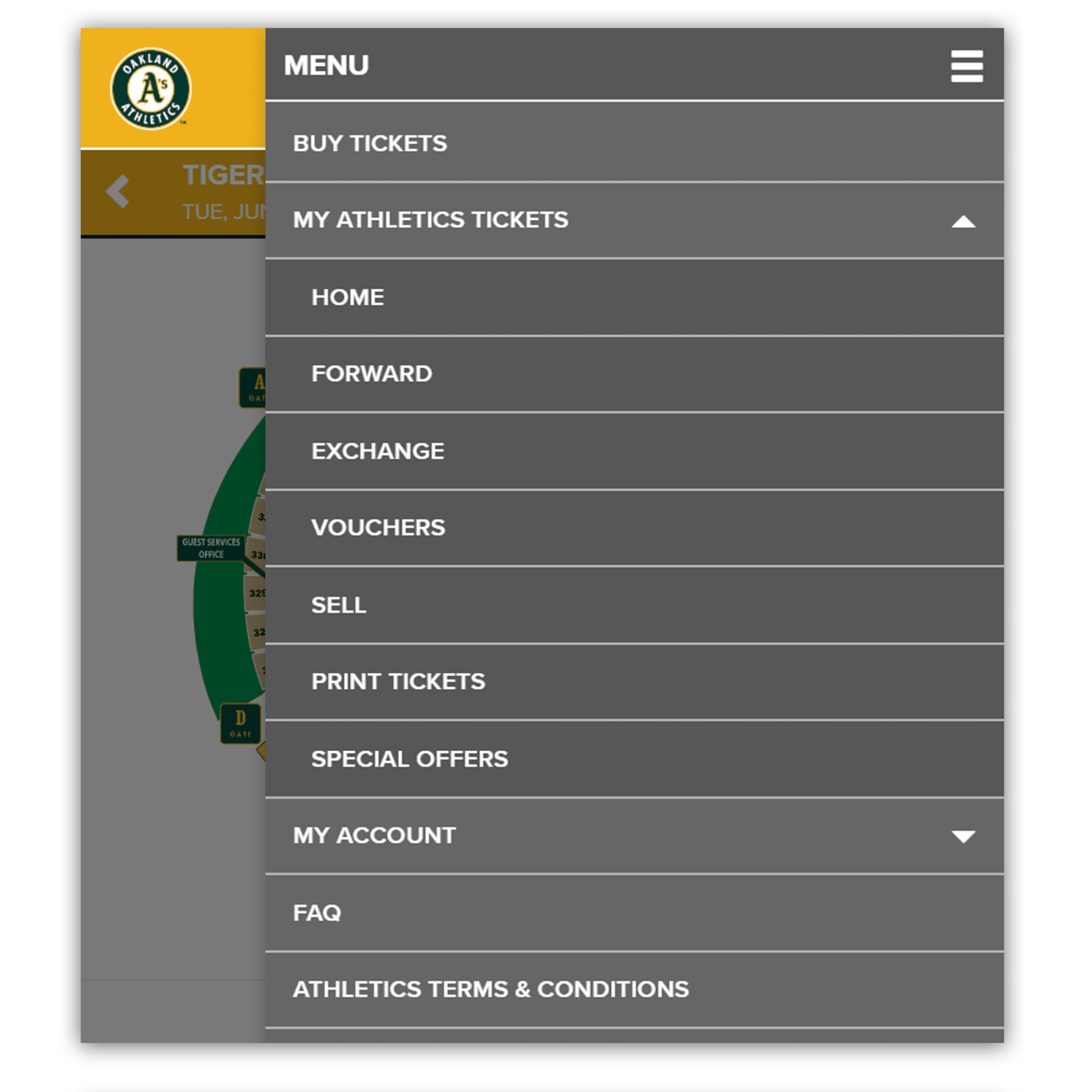 MyTickets on Desktop Devices - Tap VOUCHERS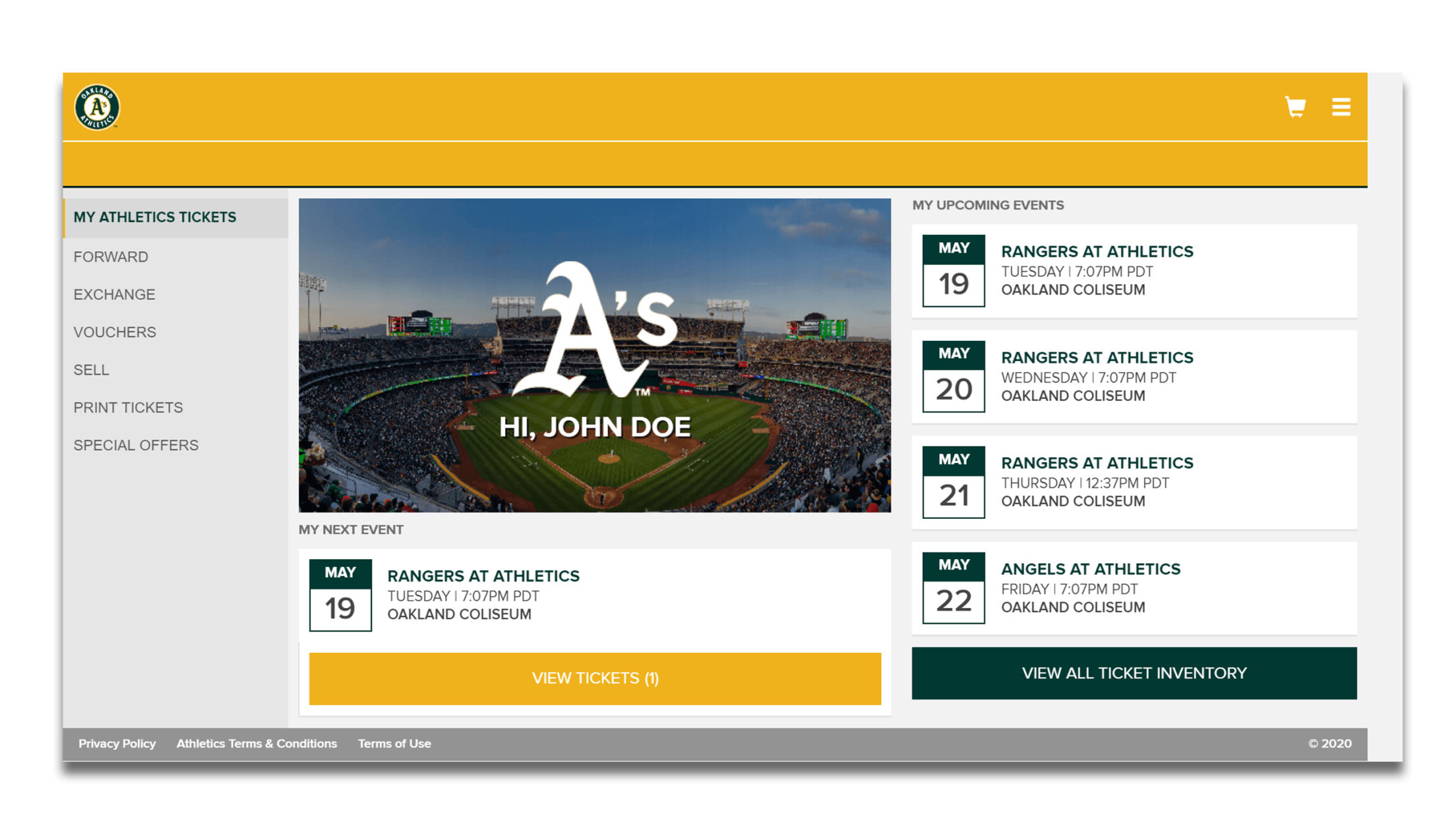 Redeeming Vouchers
Tap Program Name to Take Action on Your Voucher(s)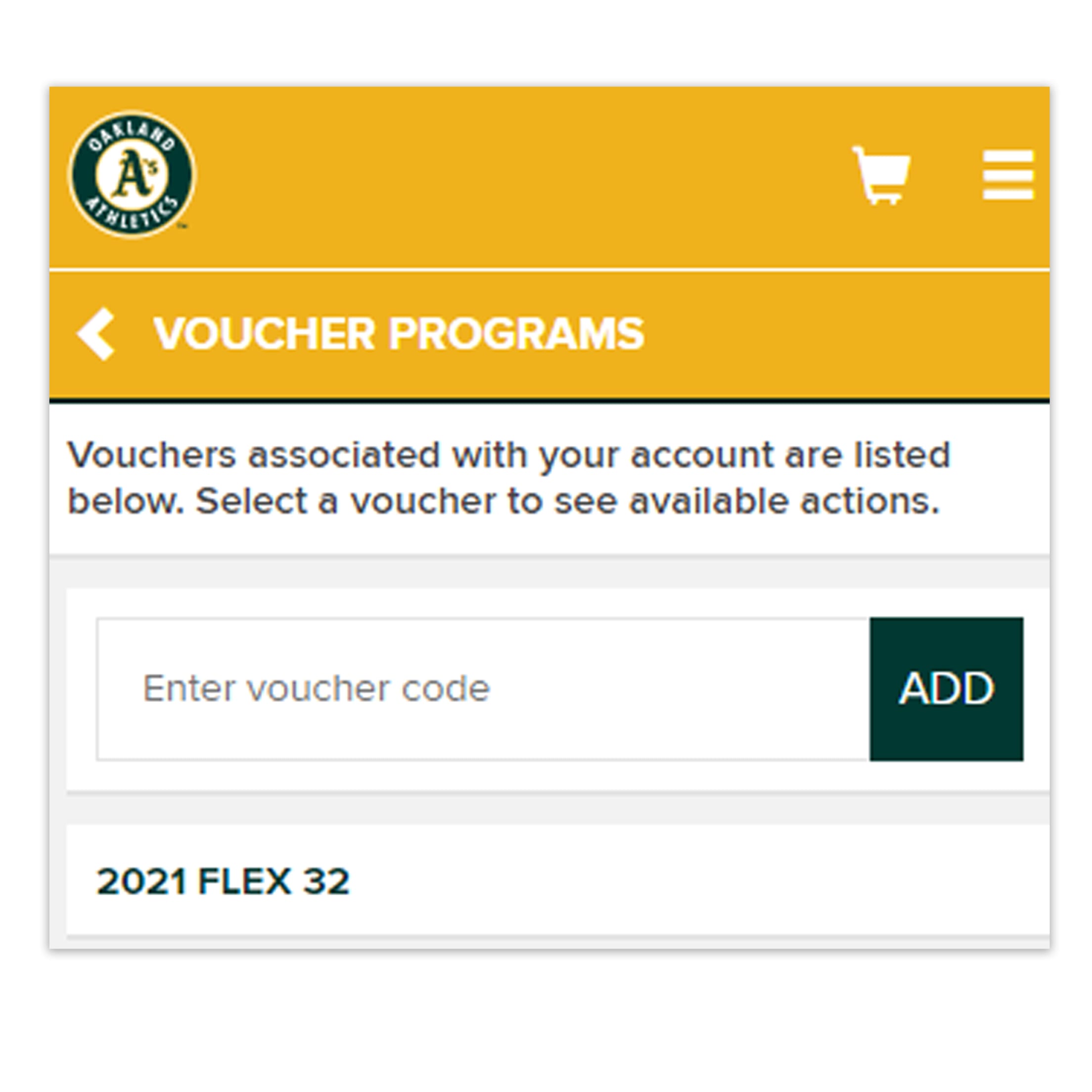 Scroll to the Bottom of the Page, Click VOUCHER ACTIONS and Choose "Redeem"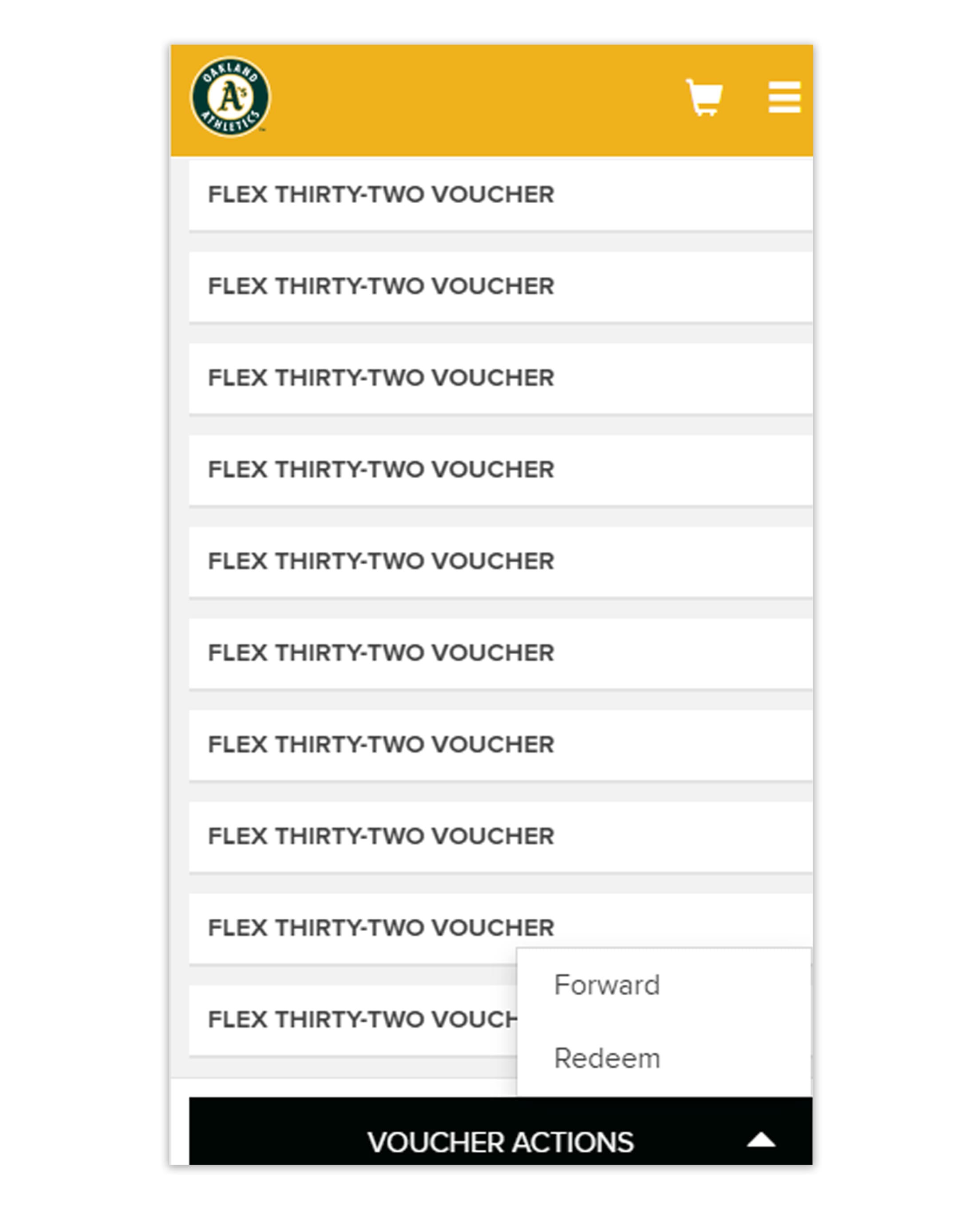 Tap a Voucher Eligible Event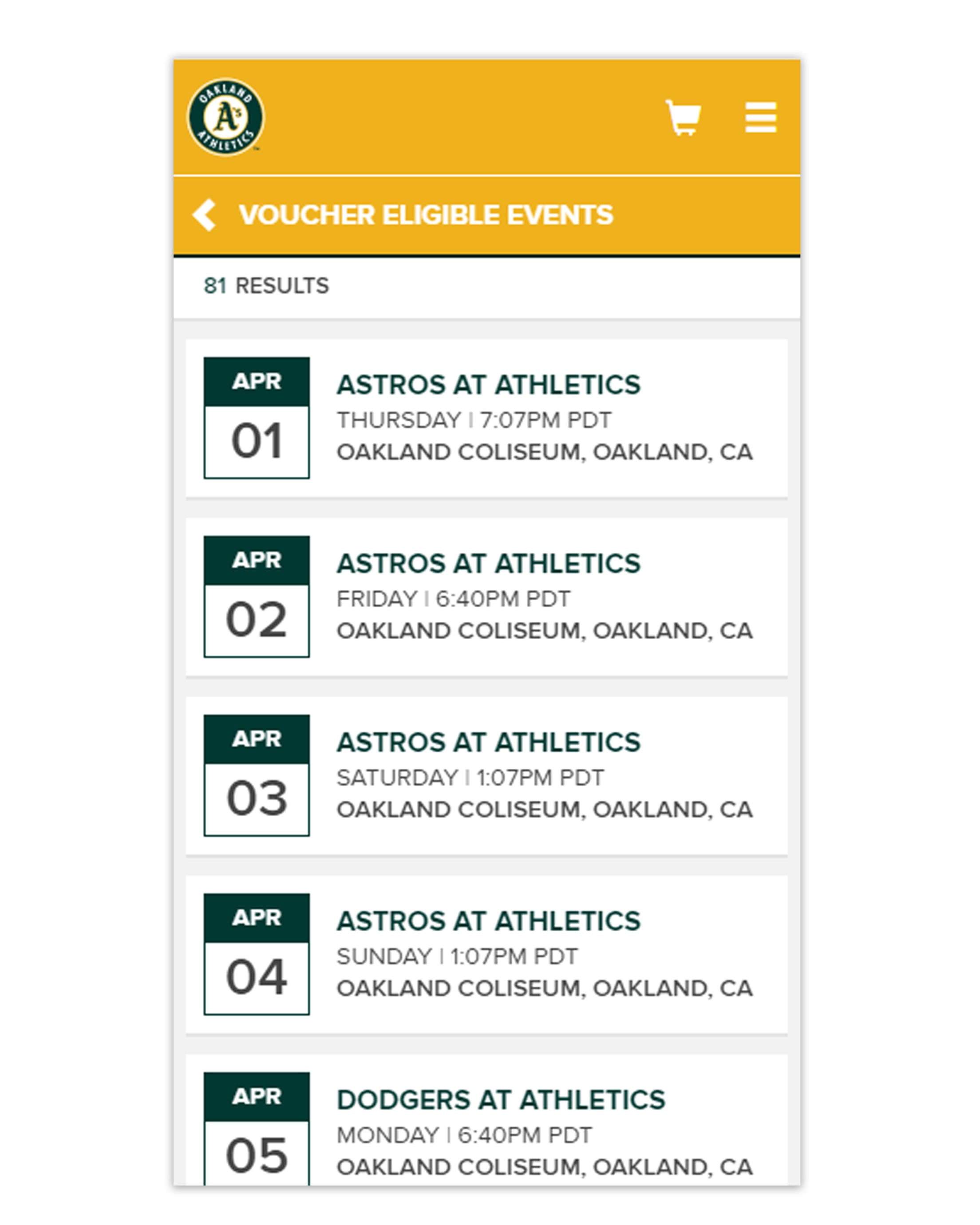 Ensure 'Show only voucher eligible seats' is enabled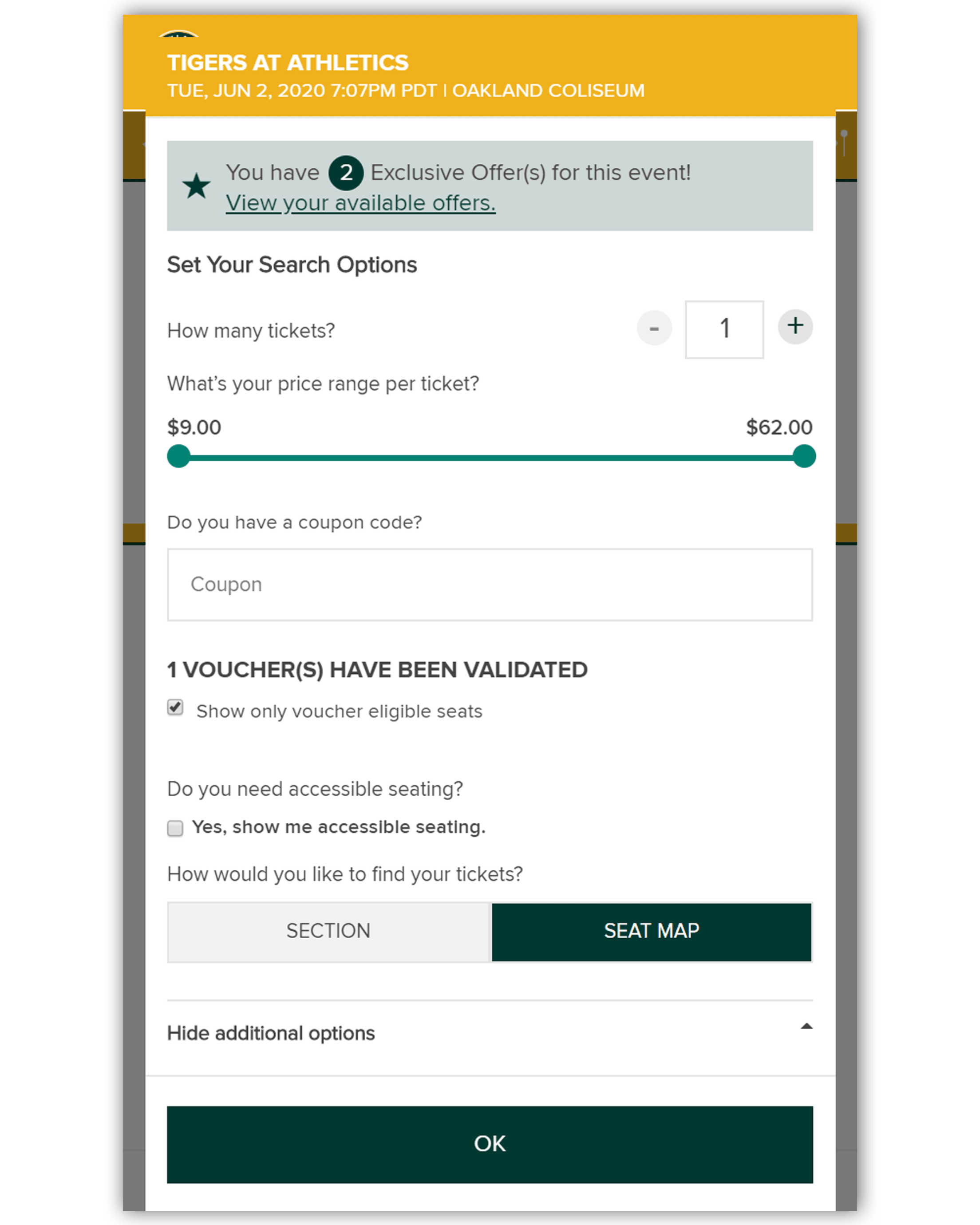 Voucher Redemption During Your Transaction
Selecting VOUCHER ACTIONS and choosing "Redeem" presents a list of events for which your voucher(s) are valid.
1. Tap an event from the list.
2. Search for seats by section or seat map. By default, MyTickets indicates seats that are eligible for your voucher(s).
'Show only voucher eligible seats' enabled by default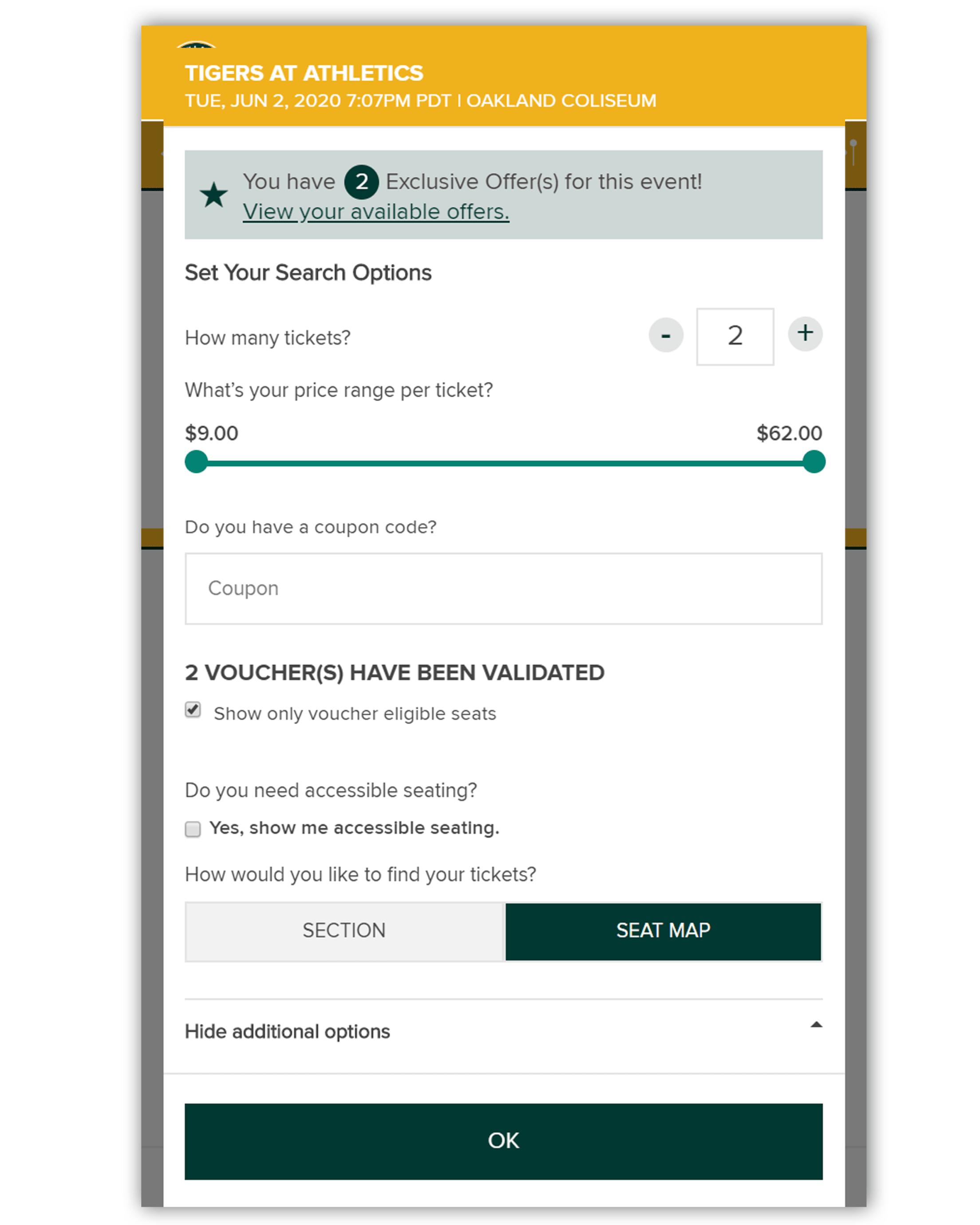 Vouchers Covering Cost ("Vouchers Prepaid") and Vouchers Partially Covering Cost ("Upgrade Price")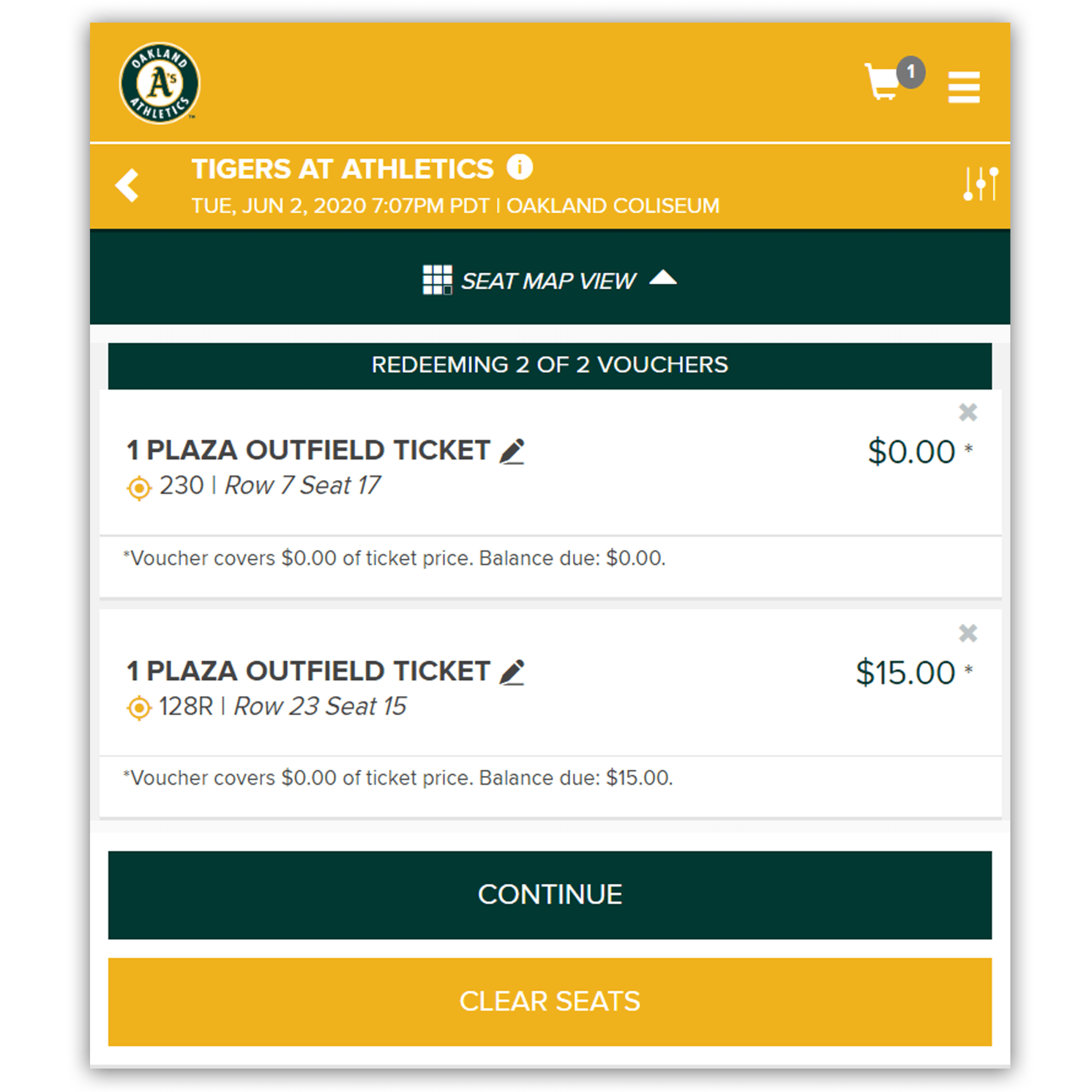 Vouchers & Searching by SECTION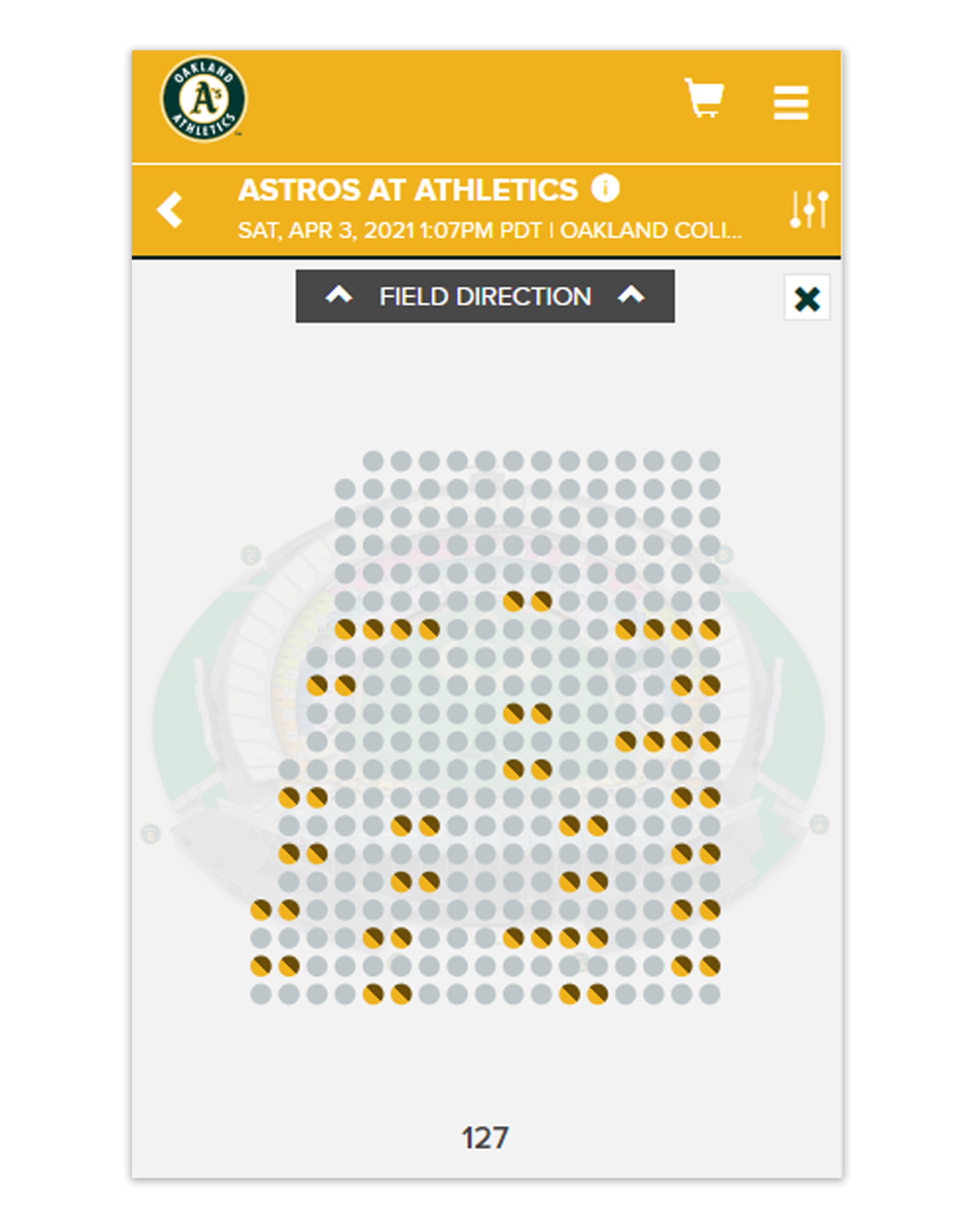 Vouchers & Searching by SEAT MAP