Getting a Ride at Oracle Park
A variety of passenger loading and taxi zones around Oracle Park make it easy to hail a ride to or from the ballpark.
Using Uber and Other Ride-Hail Services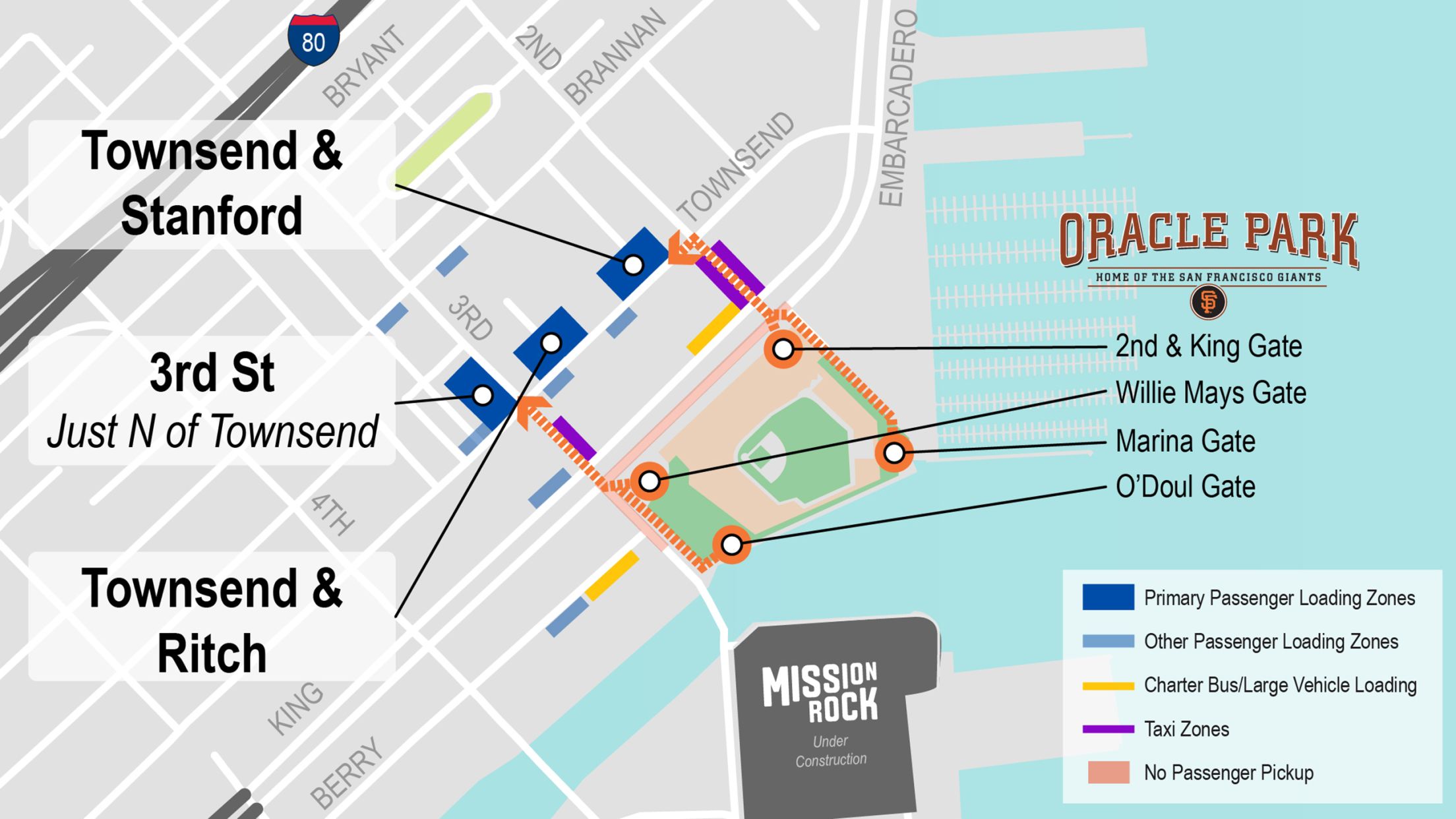 Passenger Loading Zones
Find the passenger loading zone closest to the gate from which you're exiting using the map above. Primary passenger loading zones for each of the ballpark's main gates:
Willie Mays: 3rd Street just N of Townsend or Townsend & Ritch
2nd & King: Townsend & Stanford
O'Doul: 3rd Street just N of Townsend or Townsend & Ritch
Marina: Townsend & Stanford
Catching a ride after a game can take some time, depending on the size of the crowd. If wait times are particularly long at these major passenger loading zones, we recommend walking out of the area immediately around the ballpark and trying your ride request again.
Uber: The Official Ride-Hail Partner of the Giants
If public transit, biking, and walking are not good options for you, Uber is a great way to get to and from Oracle Park.
Using Taxis
There are four taxi zones around Oracle Park: Two on 2nd Street between King and Townsend streets, one just on 2nd just north of Townsend (west side), and one on the east side of 3rd Street just north of King (just outside Baseballism and Polo Grounds). Taxis typically queue up in some or all of these locations toward the end of games, so simply proceed to the most convenient zone to catch a ride.